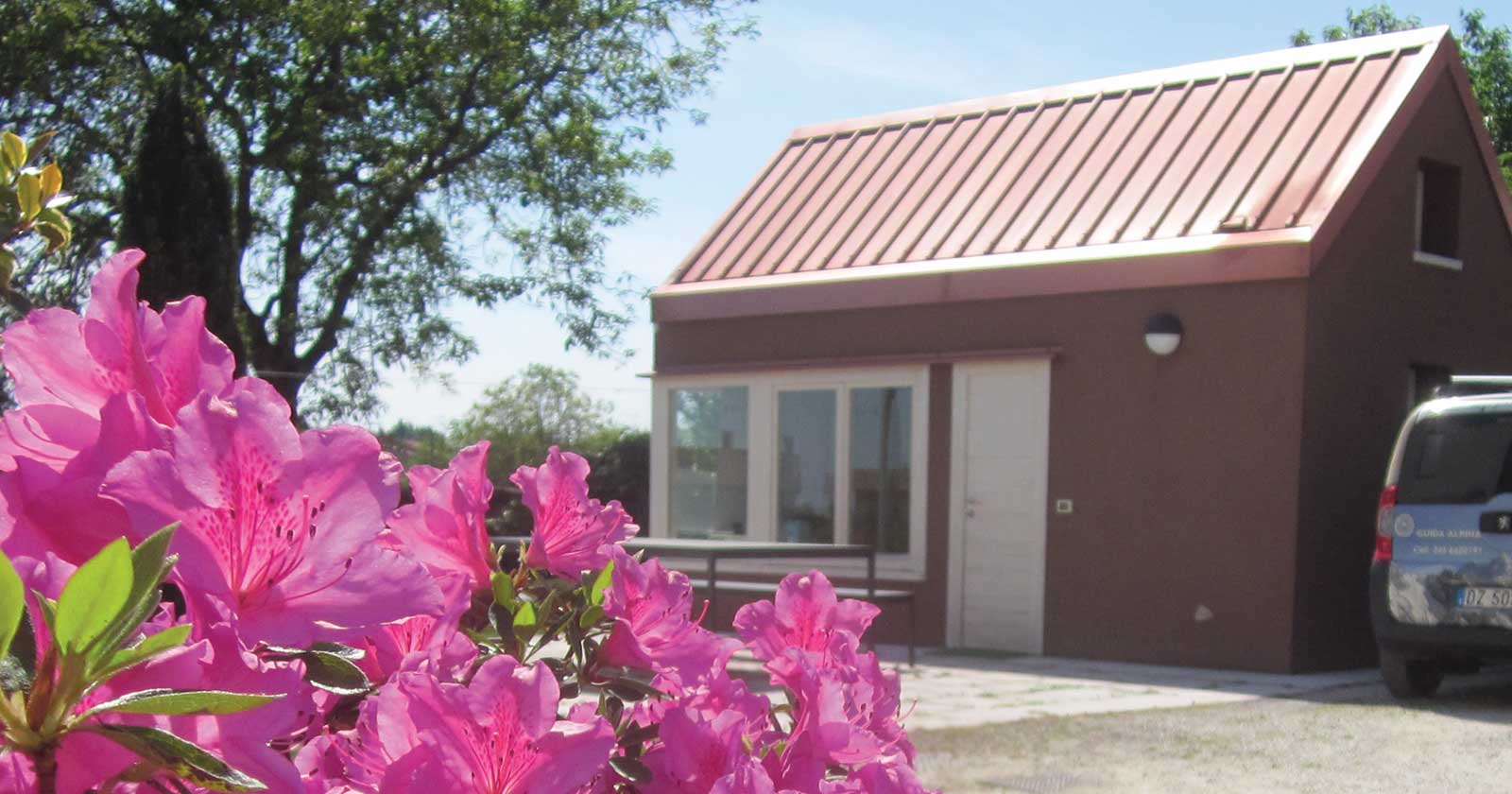 B&B Dependance
Cosy dependance in norwegian style, loft bed, we recommend this room to single travellers or to young couples, looking for a cheap solution. Suitable even for all those customers who are planning a short stay and don't need the kitchen area.
In the room you will find everything that you need to prepare a hot drink and a little fridge to keep cool drinks or some food.
Let yourself be wrapped up in this wooden room, simple but cozy, thanks to the big window you will have the feeeling to be outside in the garden.
You can use our deposit to store all you gear and the room has a big wardrobe.
This dependance is basic, but equipped with air-conditioning to assure a comfortable stay in the hottest months.