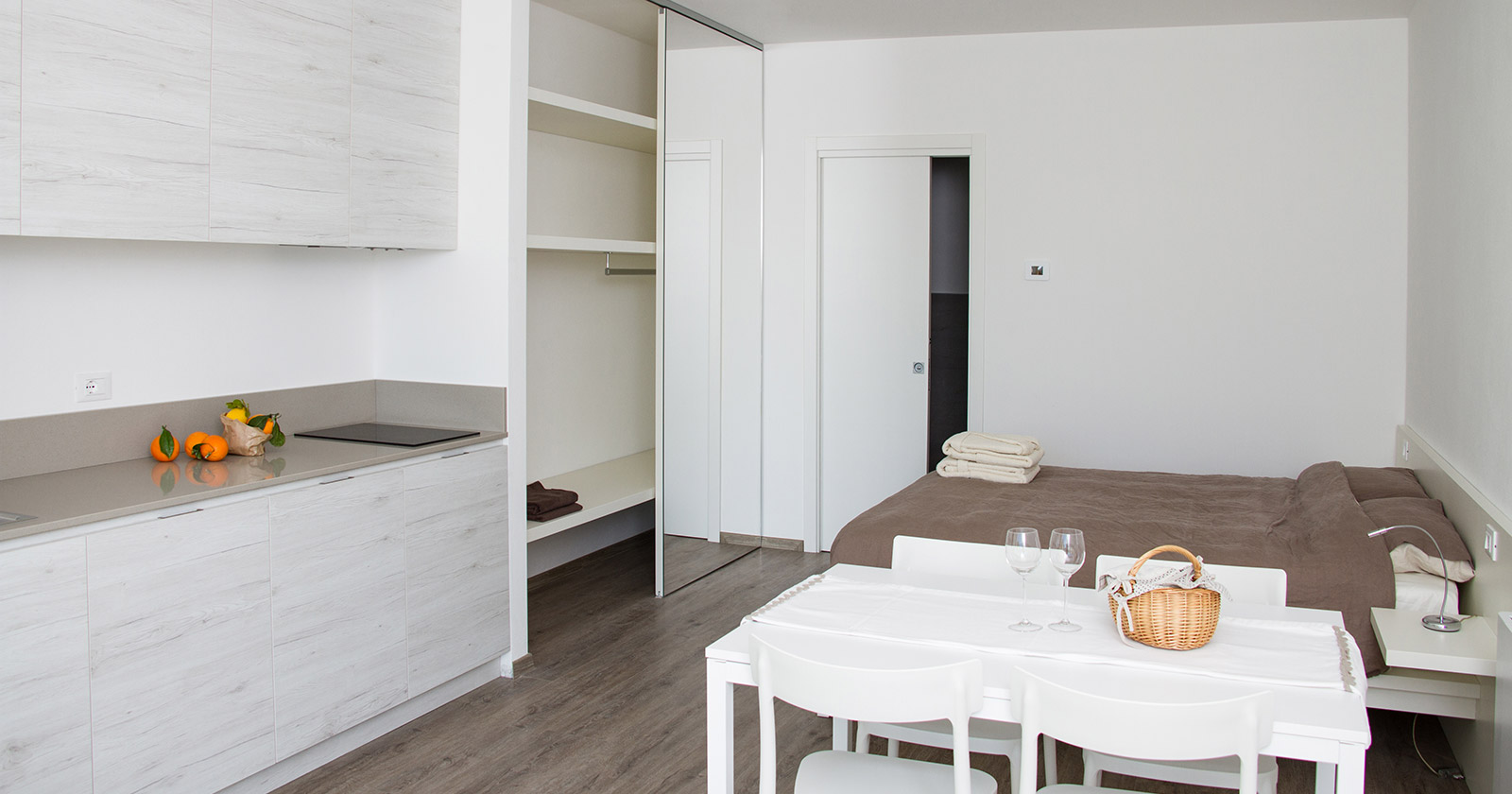 Relax Room Sport House
A room for lovers of relax, light sport activities and nature.
A double room featuring a calming atmosphere: modern and essential design, natural colours, wood finishes, cromotherapy, soft lightning, nothing is left to chance.
The panoramic terrace, equipped with relax armchairs, let you watch paragliders, painting the sky all the years long, and enjoy the sunset.
Free wi-fi connection, satellite TV and kitchen area, equipped with latest generation appliances, fulfil this room offering.
In the sideboard there is a good selection of natural infusions, just add some boiling water and you are ready to start your relax path, just choose your favourite essential oil and turn on the diffuser, crouch down in an armchair and enjoy the landscape.
Sometimes you don't need too much to get away and recharge your batteries!
We suggest you different activities to enjoy nature: walks in the hood, yoga or pilates outdoor lessons, nordic walking, night winter excursions with snow-shoes, sightseeing tour to discover our wine and food, our mountain cheeses or Prosecco hills. Stefania is the right person to give you good suggestions!