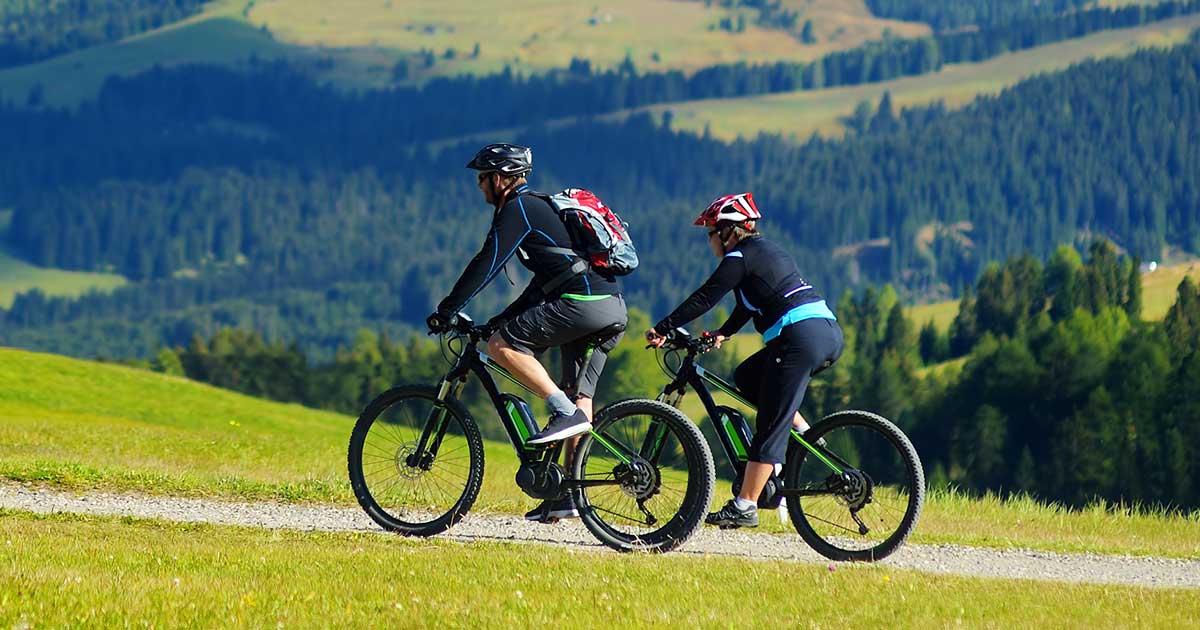 Sport: bike, cycle paths and MTB in Semonzo di Borso del Grappa
Ingrappa Sport House offers a bike workshop, a shopping corner and useful advices.
No matter if you prefer road or off-road bike, you'll find both kinds at your disposal! You will be supported by our team and have at your disposal technical gear and tools. And if you think you are not trained enough we can suggest you to rent our ebikes. Sport and amusement within reach!
If your bicycle has a little breakdown and needs to be repaired, you can take advantage of our workshop, here common spare parts, like tyres and inner tubes are available. For more complex problems we work together with qualified partners that can guarantee fast and accurate manteinance.
If you forget something at home, here you'll find technical clothing of high level, energy drinks, little spare parts and everything else you may need to face a bike day in Monte Grappa.
At the end of your bike day enjoy our relax area: sauna, steam sauna and outdoor area. Converse with your friends, drink an handmade beer, listen to some good music and fulfil your relaxing stay.
Monte Grappa can be climbed by eleven different routes, some of them have been the site of challenging competitions during Giro d'Italia, others are completely unknown to the large crowd.
If you are looking for a relaxing cycling day and you don't want to cycle to exhaustion, we might suggest you trying some beautiful cycling paths, surrounded by the green countryside and accessible by ebike.
Monte Grappa and Altopiano di Asiago offer more than 250 kilometres of routes, suitable to every kind of off-road cyclists. These routes will lead you to discover extraordinaty historical sites.
Here's some hints for lovers of bike riding
PROSECCO TOUR
If you love ciclying you can't miss it!! This is the bike tour through the Hills of Prosecco. You can ride by bicycle from Valdobiadene till Conegliano, admiring the stunning landscape of the cultivated hills and visiting the wine cellar along the road, here you can taste their wines and try traditional dishes. Guia, Combai, Cison di Valmarino, Farra di Soligo are some of the villagges you will encouter on the tour, small jewels immersed in the vineyards.
CASTLE ROAD ASOLO-MONFUMO
A 60 Km route that twist and turns on the hills of Asolo, it has a difference in altitude of about 1200m and it is suitable for all kinds of ciclysts. Along this itinerary you can admire castles and mansions of great hystorical and cultural relevance.
DOWN HILL
Monte Grappa, thanks to its varied trails, is a natural set for lovers of Down Hill. Once you've reached the top by shuttle, you will enjoy a 1600 m. descent across different trails, the most famous are n. 97 and n. 105. Following these two trails you'll arrive in Crespano del Grappa, then you'll easily come back to Semonzo on pavel road or reach the Bike Park and keep on cycling and training.
Across Monti Asoloni you can reach Valsugana or Valle Santa Felicita, but if you choose these itinerary we strongly recommend asking for a Guide.
BIKE PARK GRAVITY GAMES
If you are a demanding cyclist from the technical point of view, few kilometres far from here you will find an high level bike park; here you can try different types of training. More or less 2000 m. to train your agility and endurance. Suitable for all sorts of bikes.
MONTE GRAPPA BIKE DAYS
If you love bike events you can't miss Monte Grappa Bike Days, in the last years these events gathered thousands of Italian cyclists.
Days committed to discover Monte Grappa in absolute freedom and safety, road banned to cars and reserved to cyclists.