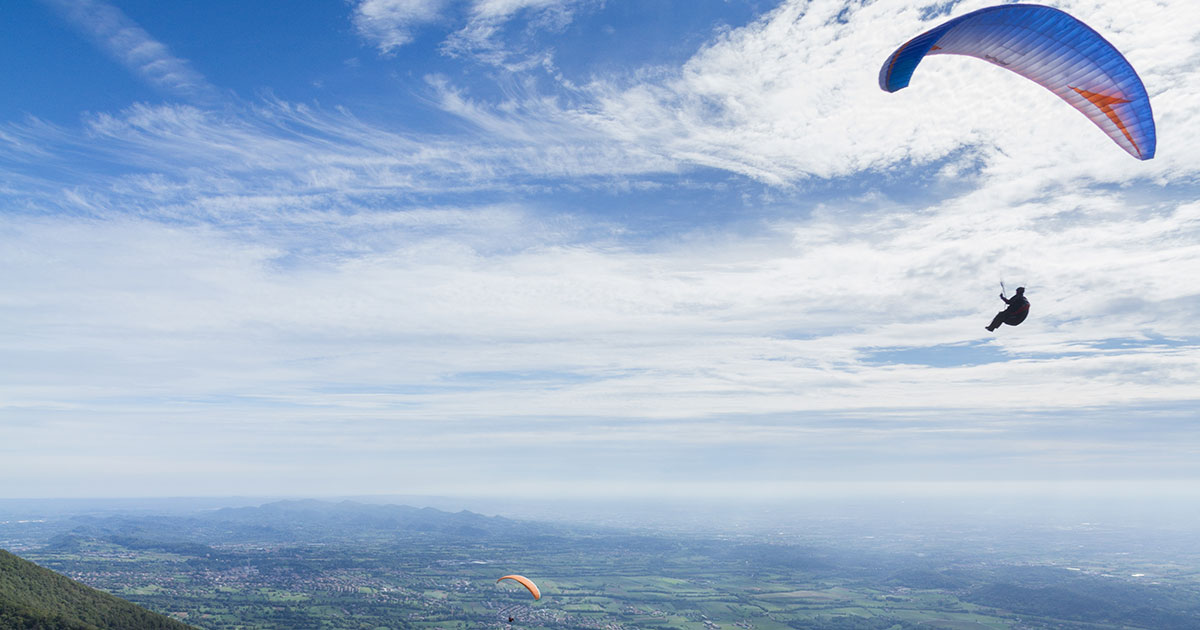 Free flight, paragliding and hang-gliding
Semonzo is one of the most important worldwide free flight sites. Dozens of thousands pilots, mostly from north and east Europe, come here to flight. Flying is not allowed only few days a year, when Monte Grappa doesn't manage to stop the north wind blowing or obviously when it heavily rains.
Thermals that rise from the flatland up to the mountains allow the more skilled pilots to fly for many hours and to cross Pedemontana, till Monte Pasubio and Piccole Dolomiti flying west, and till Slovenia flying east, but even beginners here can find suitable conditions to fly, even though not in the central hours of the day, when conditions are too bumpy due to turbolence.
The best flying seasons are traditionally spring and autumn, but in the last years summer flying tourism has been increasing, by now it is very difficult to see the sky of Semonzo without some gliders in the air.
We suggest those who are not able to fly with a paraglider or an hang glider, but are captured by the colorful gliders in the sky, trying a tandem flight. Taken by experienced pilots you can enjoy the landscape and the overview of the mountains, lots of fun and adrenaline!
If you think this is the right sport for you, in Semonzo you will find an extremely professional flying school that can let you achieve your flying licence.