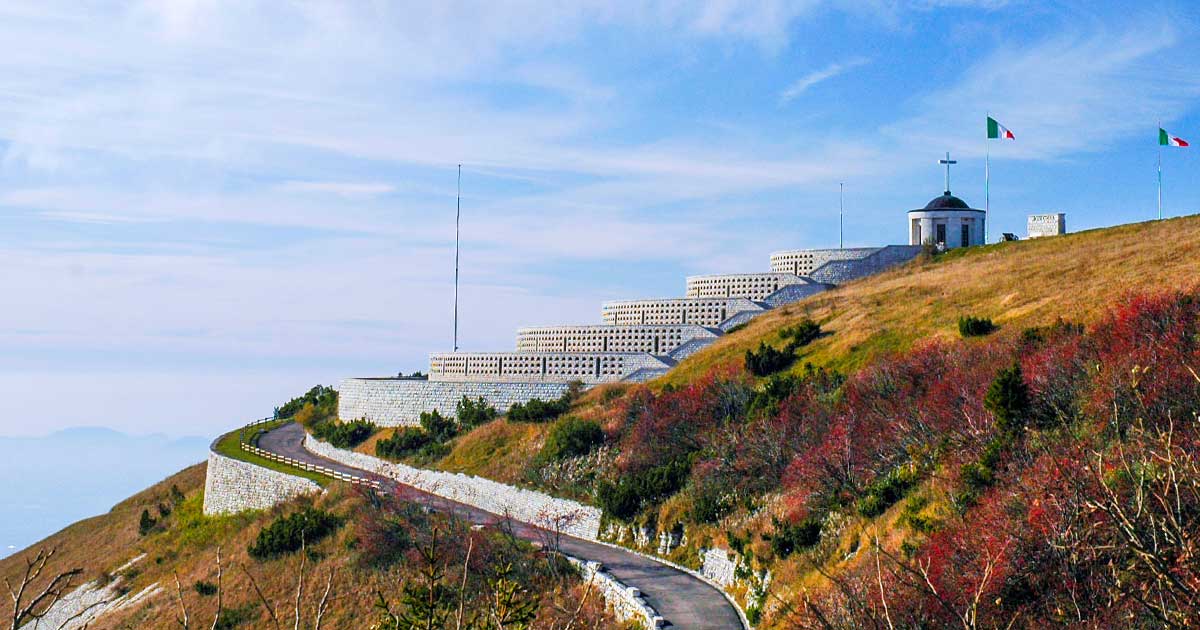 Touristic and cultural attractions in Semonzo di Borso del Grappa
The foothills area is rich in little gems, villages like Asolo, Bassano del Grappa, Marostica, Cittadella offer the curious tourist a lot of surprising things, hidden corners, cultural events and museums.
The foothills area is superb for shopping and it is the right place to indulge on retail therapy, to enjoy an aperitif on a terrace, looking at the landscape, to try our wine and food, but here you have also the change to get amongst the history of these villages, walking on ancient walls or visiting our museums and historical buildings.
Here you won't be stressed because of too much time spent looking for a car park or a restaurant, everything is available at-hand and on a human scale.
Bassano del Grappa can even be a good starting point to visit Padova and Venice, trains leave from Bassano every hour and take you there in about 50 minutes.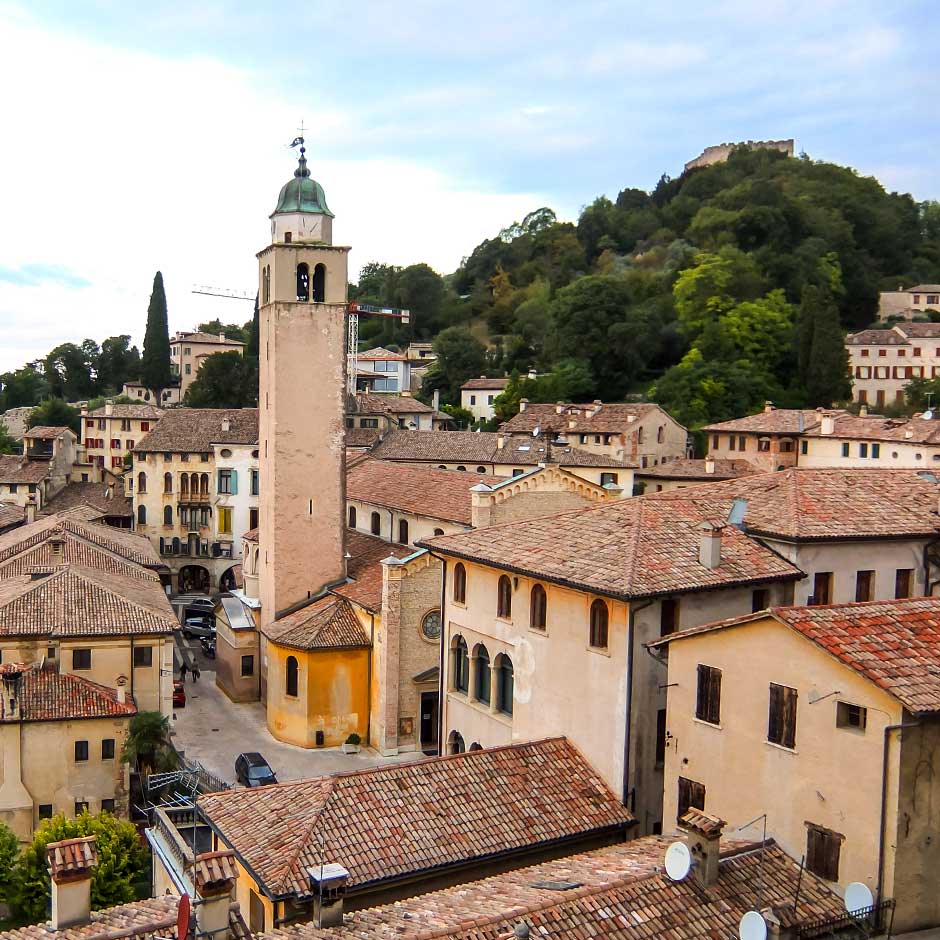 ASOLO
Said by Carducci to be the town of "hundred horizons", place loved by travellers, by figures from the worlds of art and culture, this town has a millenial history, as proved by its well-preserved buildings.
It stands on the hills south of Monte Grappa and offers stunning views.
Here you can't miss a walk in the narrow streets: you must drink prosecco DOCG while tasting the famous "cicchetti" and have dinner in one of its traditional restaurants.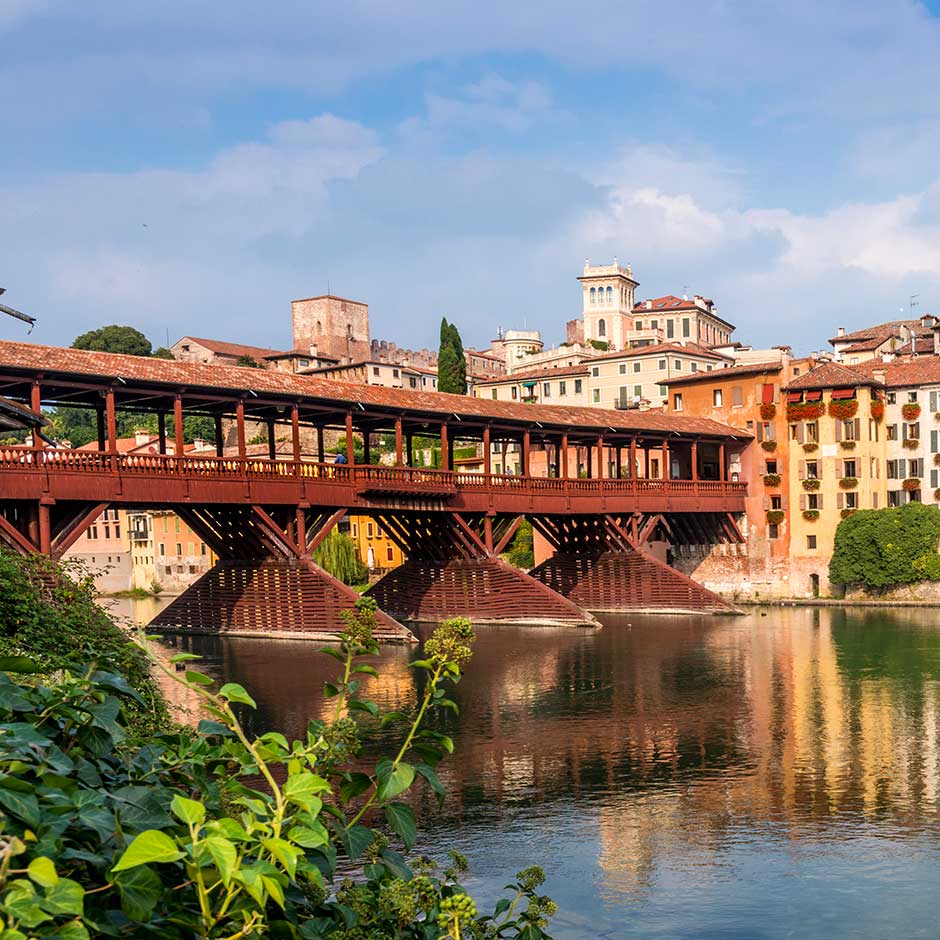 BASSANO DEL GRAPPA
This city is famous for its "Alpini's Bridge" and rises up along the river banks of Brenta. We recommend you having a walk enjoying its squares or its cool river banks, indulging on shopping and tasting excellent food. Its Civic Museum currently preserves several pictures painted by Jacopo da Ponte, also named "Jacopo da Bassano" who lived and worked during 16th century. On the alpini bridge you can try the famous drink "mezzo e mezzo" of Nardini, an historical producer of "grappa".
Restaurants offer a large variety of traditional dishes, but there are also many pizzerias that serves the typical Naples pizza, no matter what you choose, you will be surely satisfied!
After dinner then you can't miss a homemade icecream, shops in Bassano use only natural ingredients and the result is a surprisingly tasting icecream.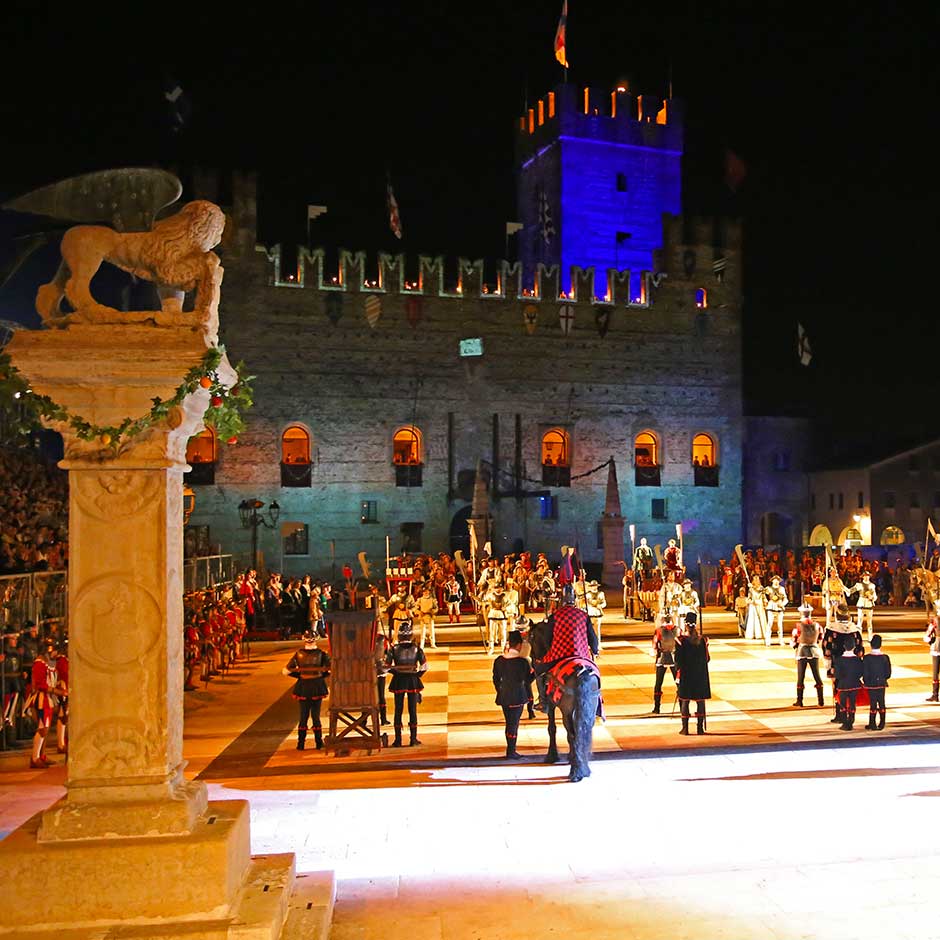 MAROSTICA
Marostica is located about ten kilometres west of Bassano del Grappa, its walls stand on the surrounding hills.
Every even year in September, in the chess square, the fight between Rinaldo d'Angarano e Vieri da Vallonara for Lionora, daughter of the Castellan of Marostica, is staged.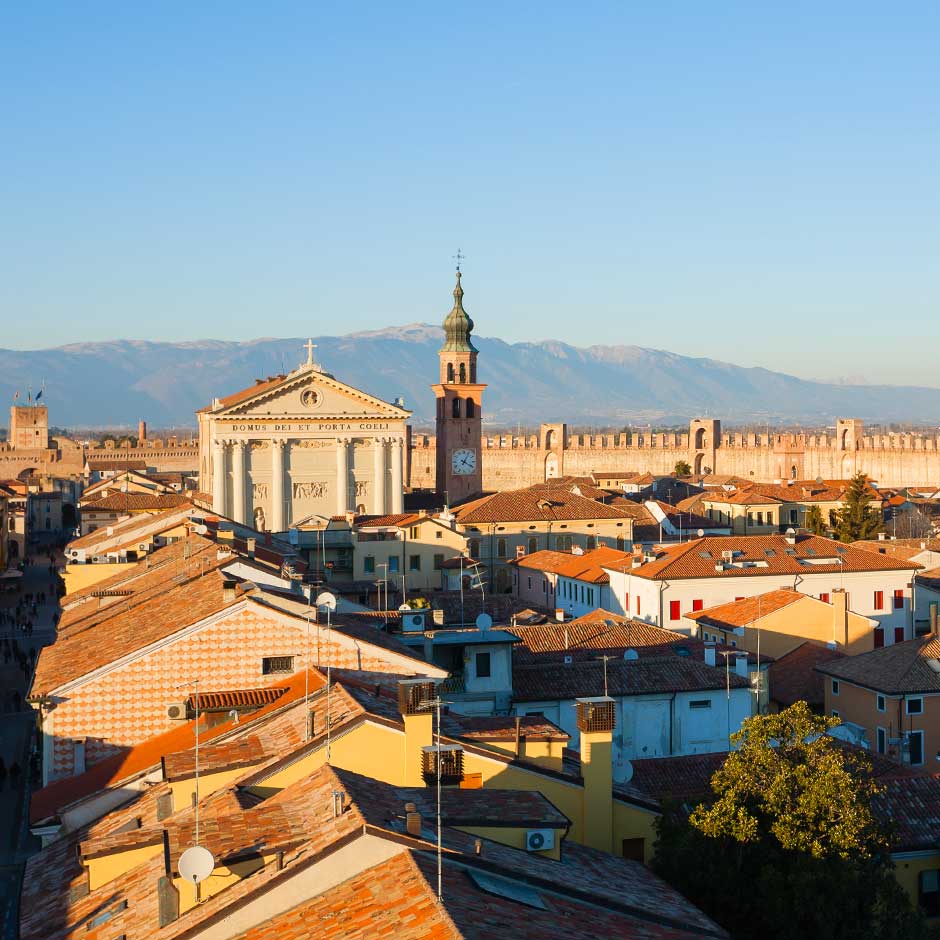 CITTADELLA
Moving south, 20 kilometres far from Bassano there is Cittadella. This little town is a perfectly preserved Roman Castrum, its small circular centre is based on a cardo/decumano path and it is surrounded by ancient walls.
The walls were quite well preserved, but the Community some years ago started a restoring project and nowadays it's possible to walk upon the walls, all around the town. This is one of the few examples still remaining in Europe. At the foot of the walls there are bars surrounded by pleasant garden, nice place where you can have a rest and drink something.