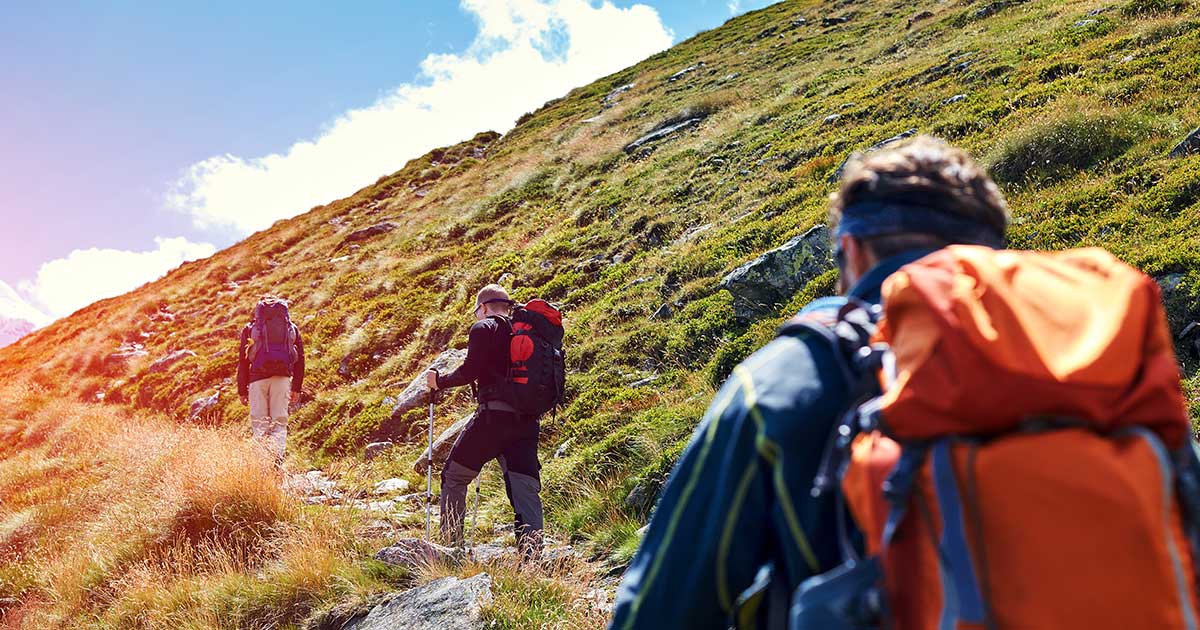 Mountain sports and activities
Monte Grappa area is suitable for playing many mountain sports: rock climbing, via ferrata, mountaneering, walking on snow-shoes, but if you want more, in one hour driving you can reach Dolomites and add skiing and cross-country skiing, icefalls climbing and canyoning...
Gianluca has been working as a Mountain Guide for the last 20 years and he uses to take customers of all ages around the mountains. He can introduce you to the mountaneering world, or more simply take you rock climbing on easy short routes, or let you spend a day of pure fun descenting a canyon.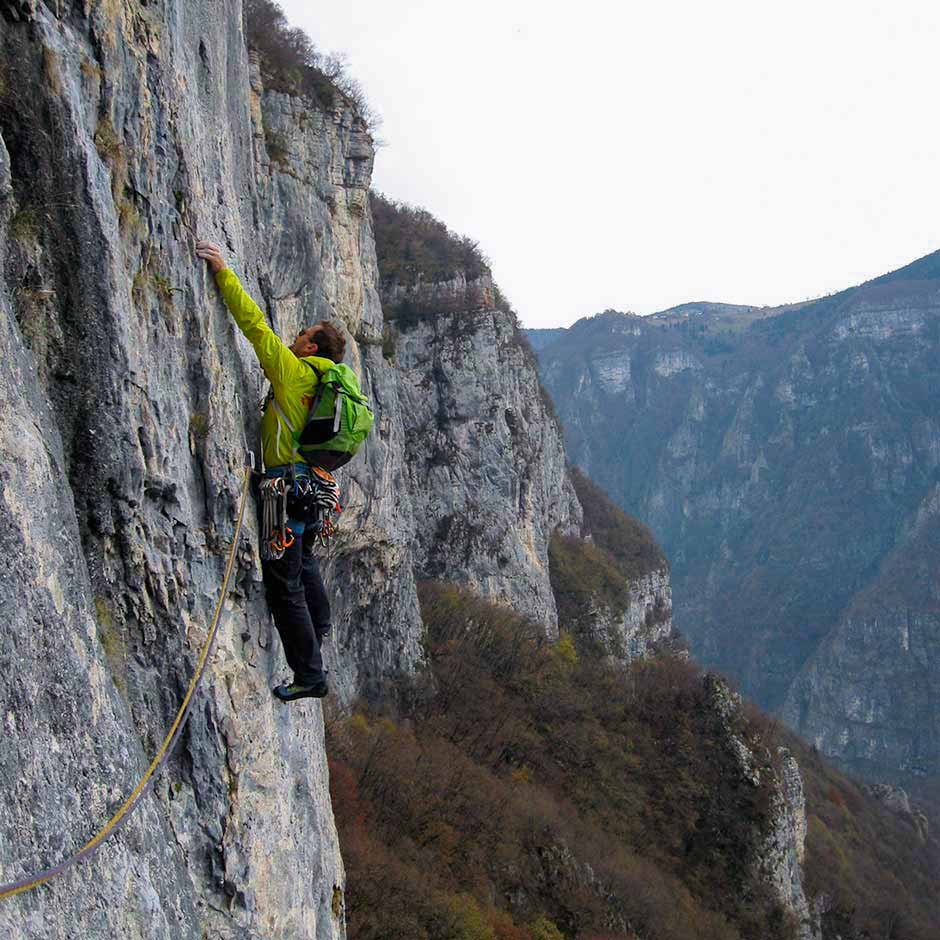 Free Climbing
You will be surprised by discovering how many rock climbing sites are located in Monte Grappa area, hundreds of routes of every level, technical slab, overhangs, corners, chimneys and cracks. In few hours you can learn the basic rules of rock climbing, then it's up to you! As much as you work out the higher the level you reach.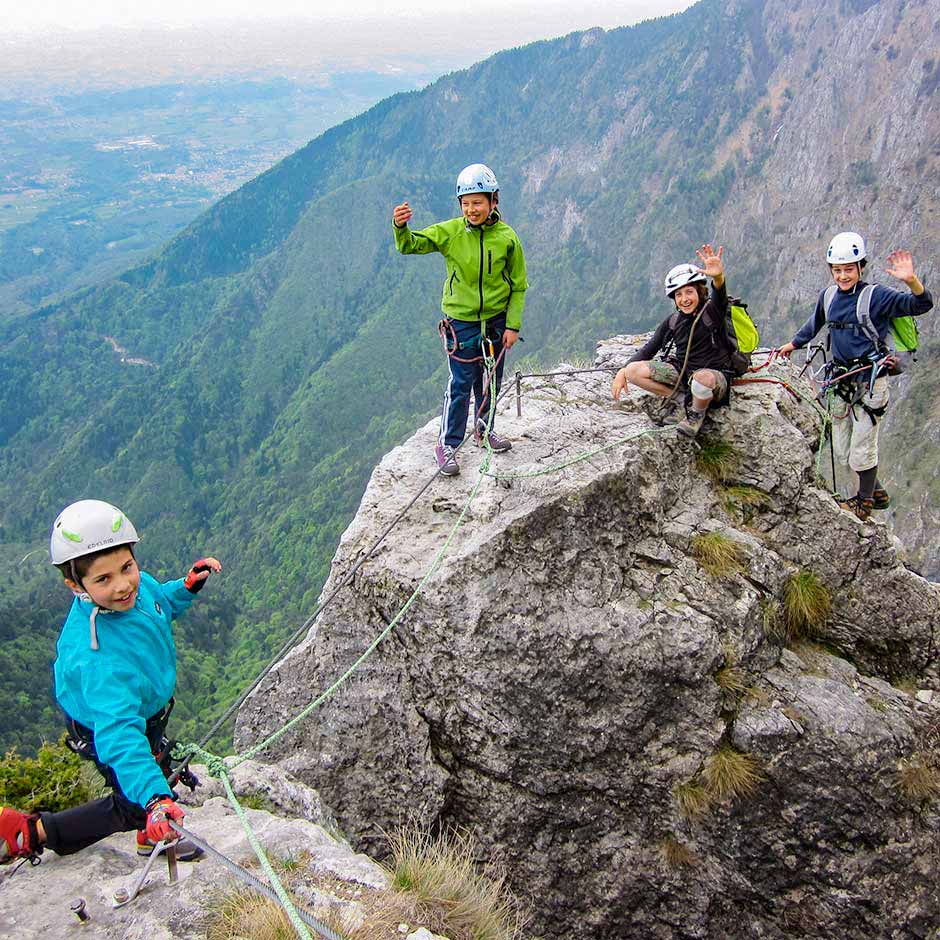 Via Ferrata
Two Via Ferrata of medium level are located in Val San Liberale, both are very panoramic and suitable even for children and beginners, if guided by a Mountain Guide. The are named "Sass Brusai" and "Guzella" and climb on the two sides of the valley, the surroundings are savage and secluded, sometimes you can meet roes and raptors. If you would like to try a Via Ferrata in the Dolomites, the nearest area is San Martino di Castrozza: many choices available, but for sure the most famous one is the one that climbs the "Cimon della Pala".
All the gear can be easily hired at our place.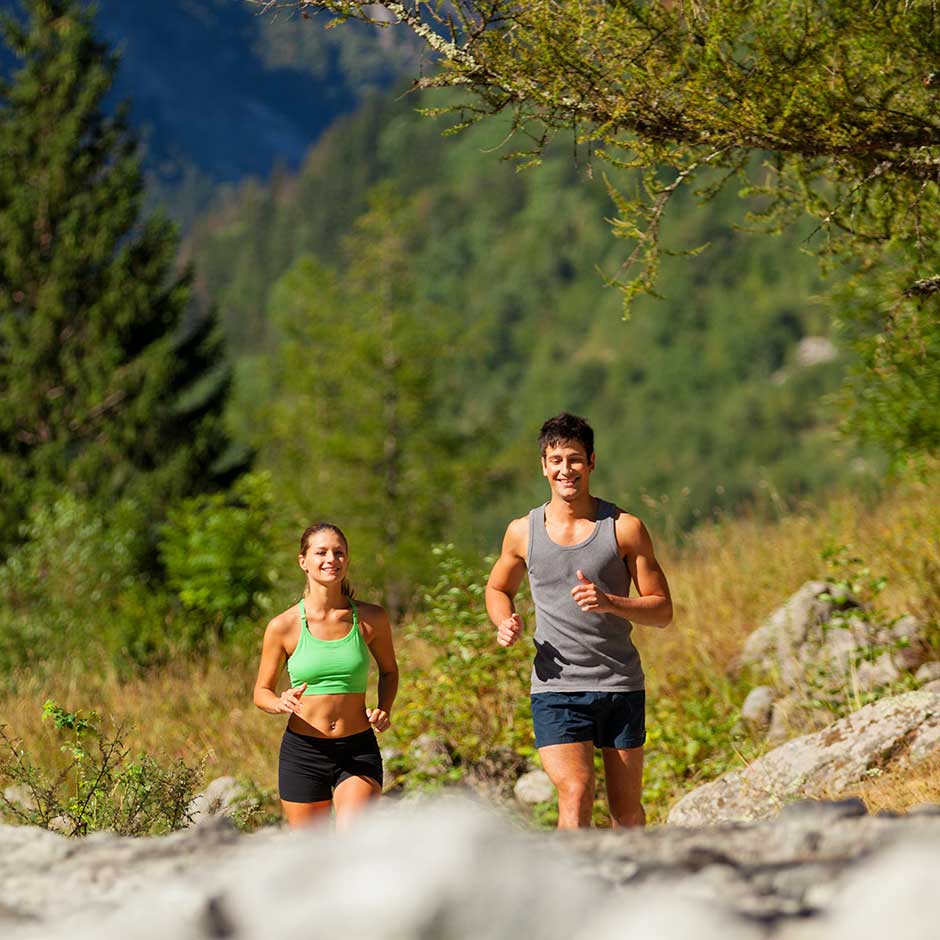 Running
Runners have discovered Monte Grappa in the last years, one of the most important event is Trail degli Eroi, organised every September since 2011. Athletes coming from all over Italy take part at this challenging running event. In 2016 a group of lovers of trail running created Brevetto Trail Running, a collection of different trails to climb Monte Grappa by running. Stefania is an experienced runner, she will give you information and suggestions.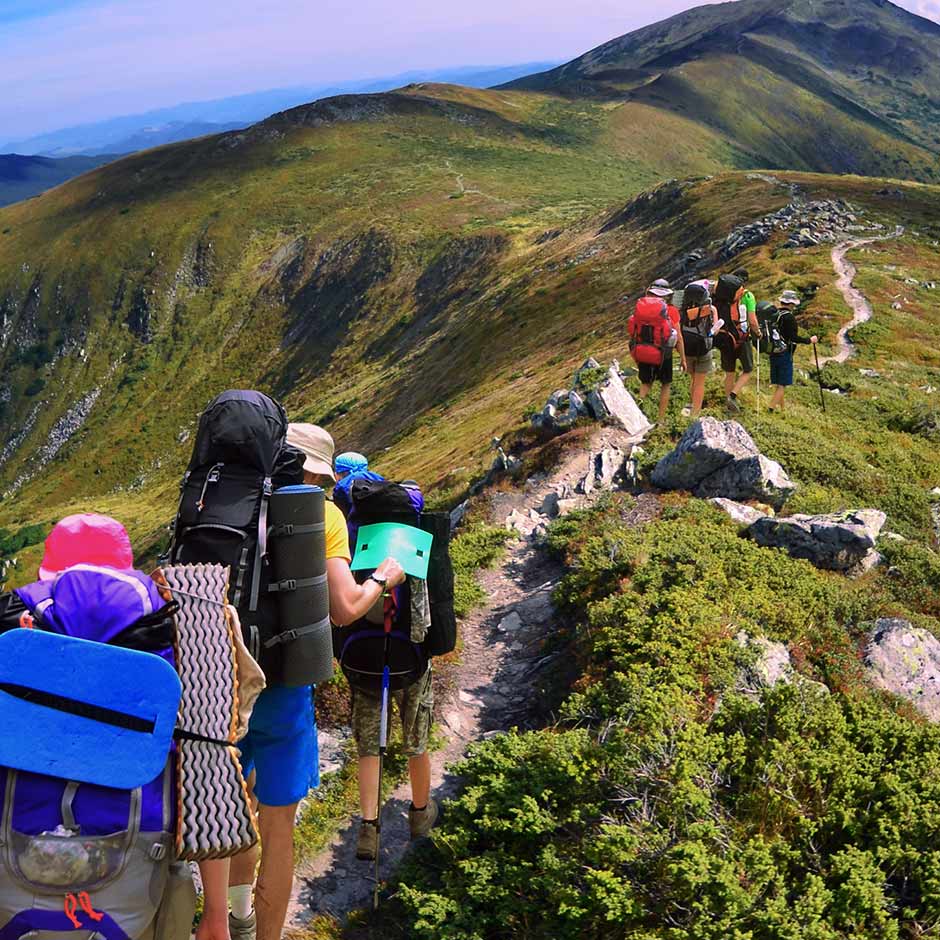 Mountaneering
Depending on the season you can rock climb or cross country ski, Pale di San Martino or Lagorai offer many choices, peaceful surroundings, silence. You don't need to be a well trained skier or climber, Gianluca will suggest you the right activity, based on your experience and on your level.
If you want to try iceclimbing the nearest place is Sottoguda, one of the most famous place in the Dolomites.
Don't worry about the gear, Gianluca will find a solution!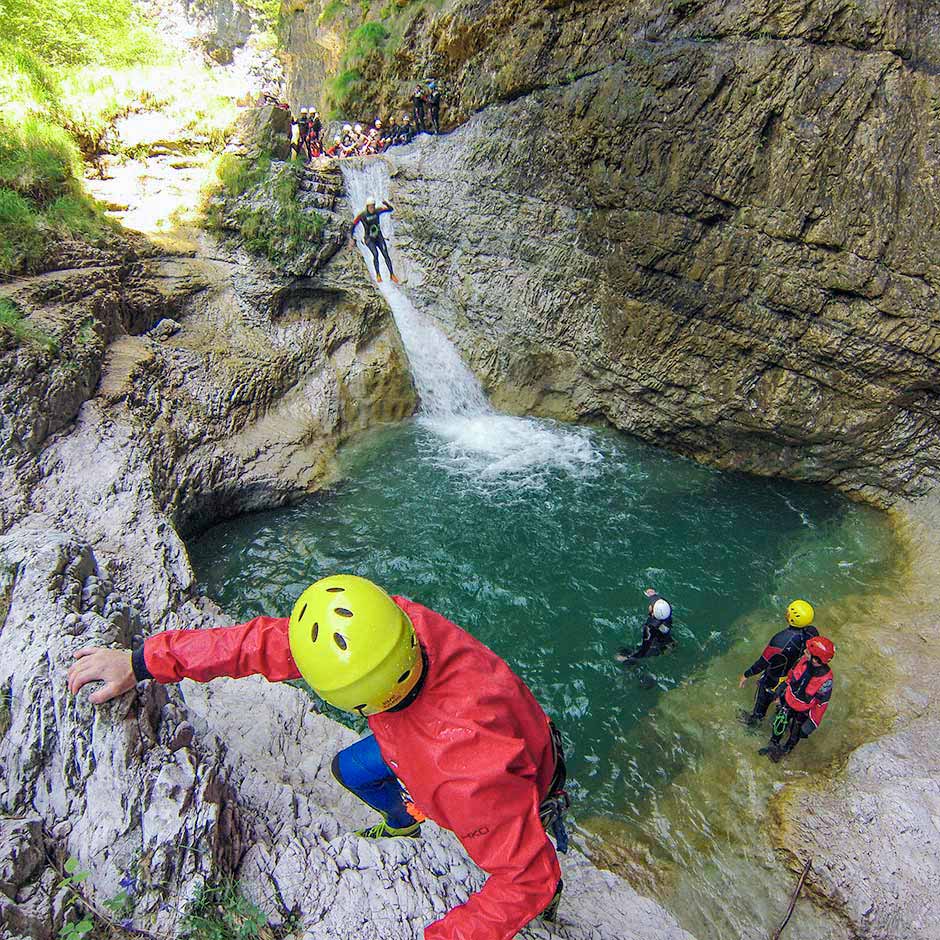 Canyoning
This fun activity is the descent on foot of alpine canyons, you walk, you swim, you dive into blue rocky swimming pools, you slide on tobogas.
Swimming suites are provided to protect you from the coldwater.
Canyoning is recommended to group of friends willing to spend a day together.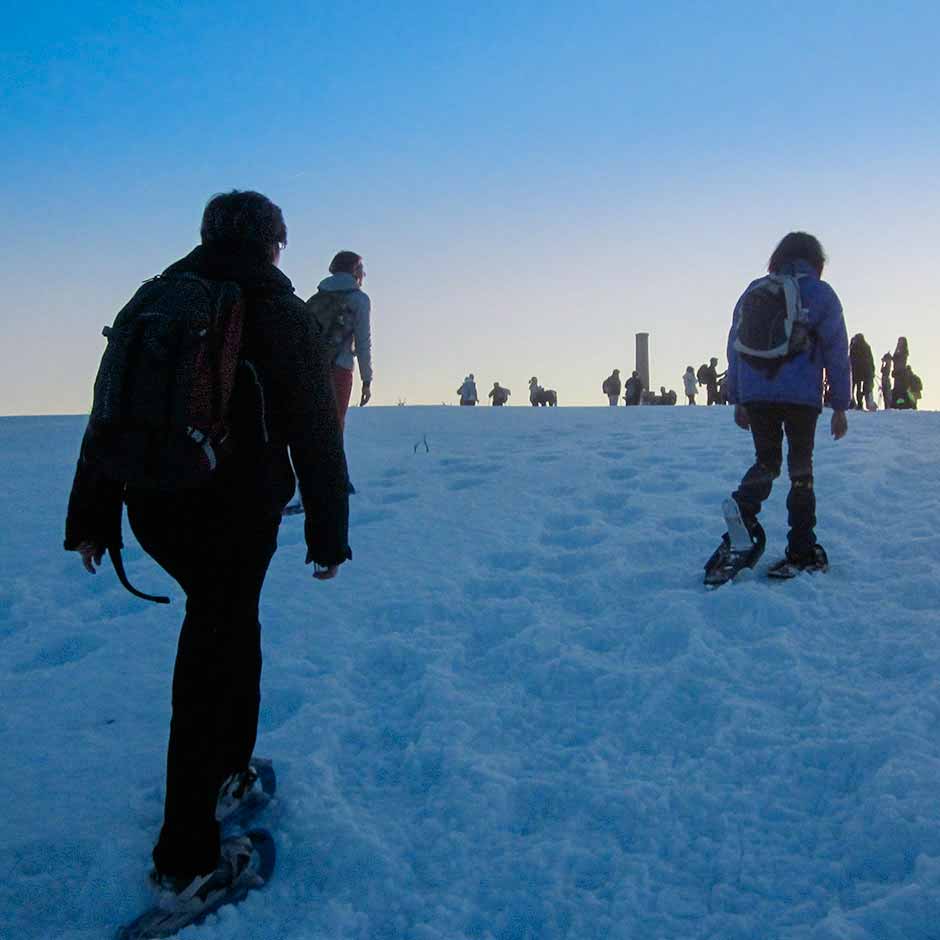 Nocturnal snow-shoes walking
Nocturnal snow-shoes walks are regularly organised in full-moon nights, after walking you have dinner in a mountain cottage and taste traditional local food.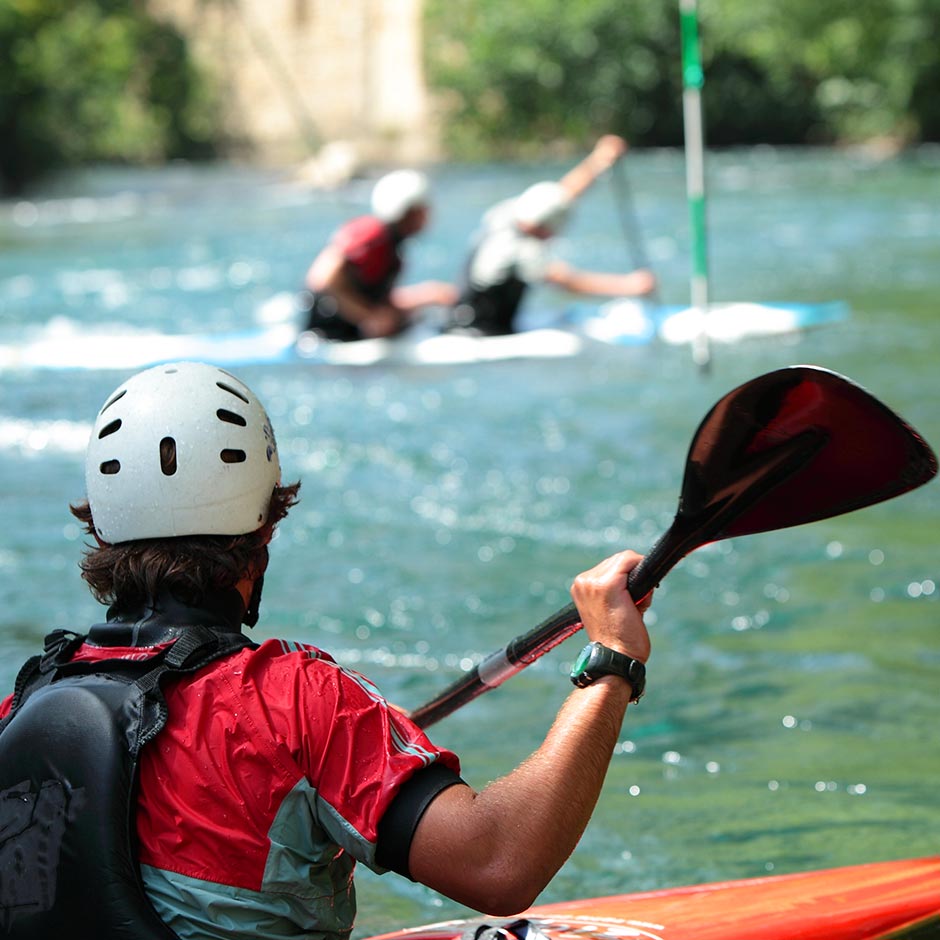 Whitewater canoeing
15 kilometres far from Semonzo, in Valstagna, there is one of the most important whitewater canoeing centre. One of the most eminent school in Europe is located here and run by an olimpic athlete, Ivan Pontarollo.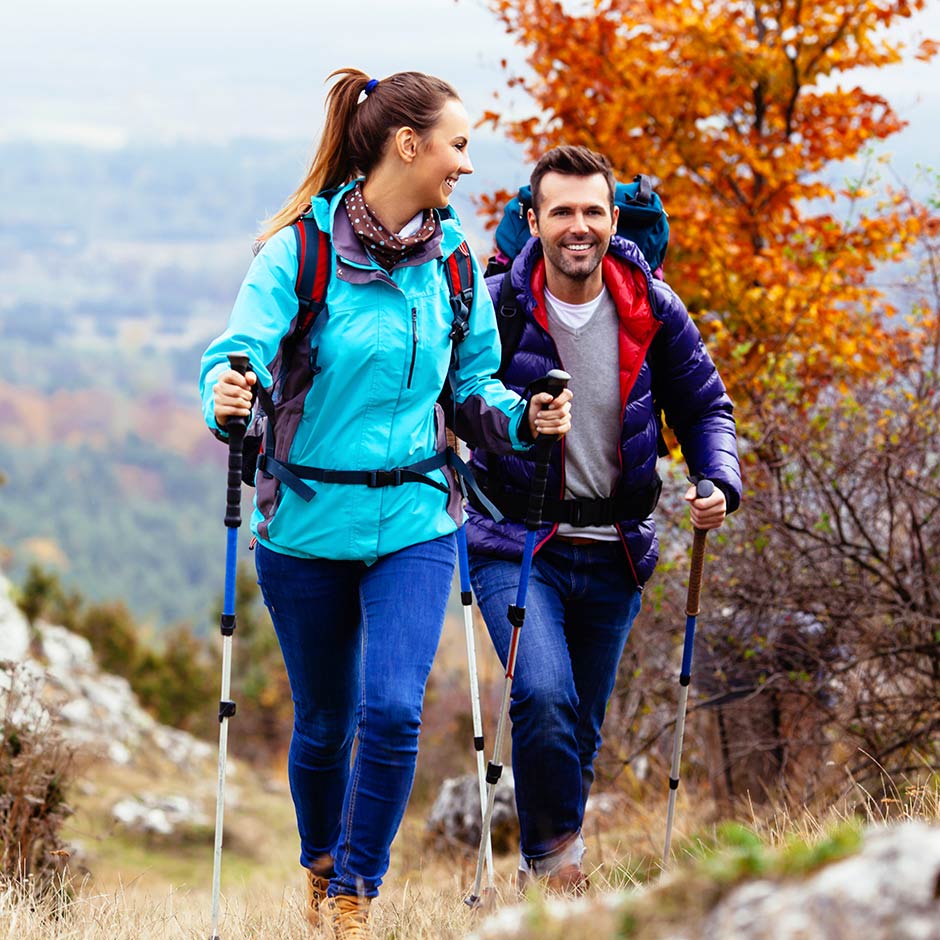 Nordic walking
Semonzo is the ideal place for those who love Nordic Walking, there are varied associations that organise group activities all over the year and on different routes. We can introduce you to skilled instructors to have information or to take part at courses.