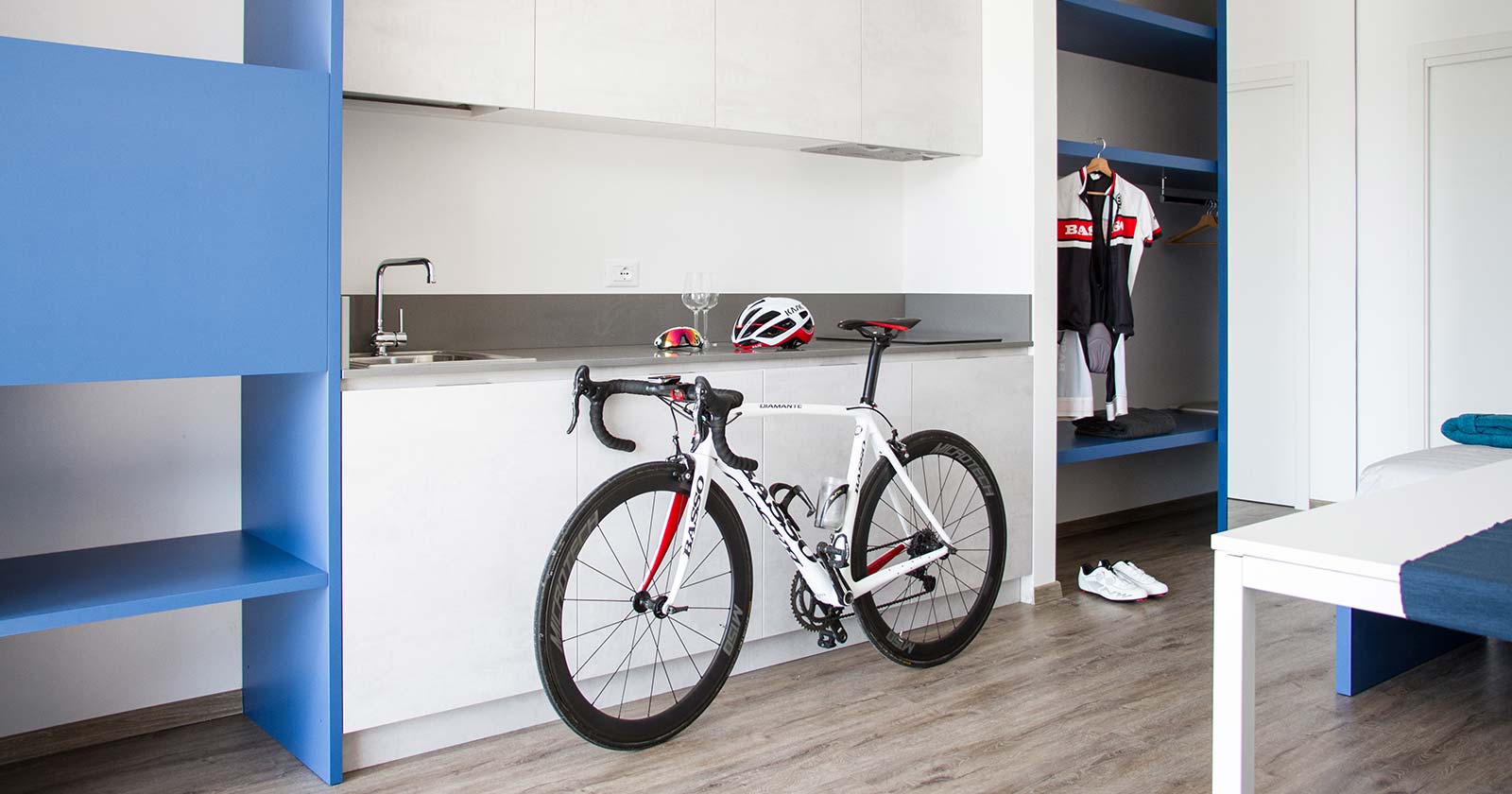 Sport Room Sport House
Double room designed to fulfil the requests of lovers of mountain sports and outdoor activities.
Paragliding, trail running, climbing, MTB and cycling.
Sportsmen on diet might use the kitchen area to cook and keep refridgerated their meals, or have breakfast anytime. If you miss some ingredients to prepare your meals just ask our staff, they'll provide what you need.
At the end of your physical activity you can enjoy a Scottish shower in your bathroom: this hydroterapic treatment involves the alternation of warm and cold water streams during the shower. The result is reactivation of the blood circulation and a body massage.
Moreover you can try our wellness area!
Spend some time in the wellness area, read a book, drink a natural infusion and you will be ready to start again!
Are you a cyclist? Take advantage of our bike store room, workshop and shop corner.
We have a bike store room at your disposal, but if you prefer you can take your bike with you: these rooms overlook the garden, so it is easy to store your bike inside, we can provide bike supports too!
If you have a deflated tyre or a little breakdown you'll have at your disposal a simple but well equipped workshop, and if our workshop is not enough we'll recommend you some professional bike workshops that will surely solve your problems.
If you aren't a very fit cyclist, but you would like to climb Monte Grappa by bike, in our rental you'll find traditional e-bikes and MTB e-bikes. Finally, to complete your equipment take with you one of our Garmin navigators!