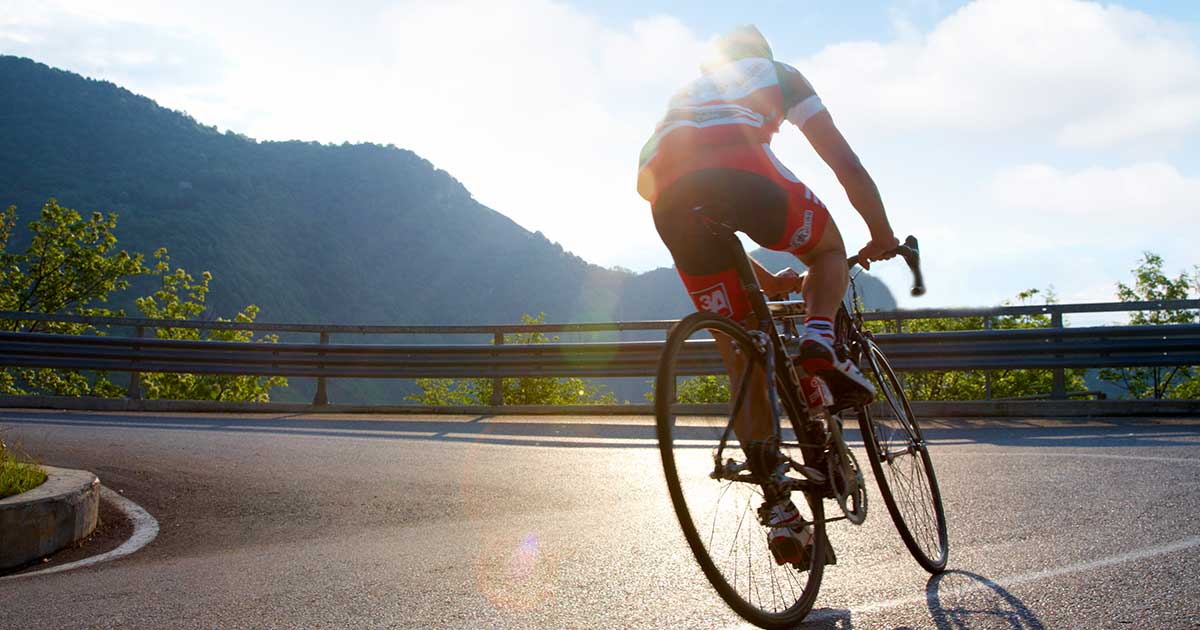 Routes to climb Monte Grappa
Monte Grappa can be climbed by eleven different routes, some of them have been the site of challenging competitions during Giro d'Italia, others are completely unknown to the large crowd.
These routes twist and turn throgh the sides of Monte Grappa and provide different levels of difficulty. Starting points are located at the foot of Monte Grappa, the better known ones on the south side and the others on east, west and north sides. Anyway all of the routes provide medium-high levels of difficulty and some of them are very demanding.
Some routes are on pavel roads and some on gravel roads, some can be taken by cars, others can not, some are very demanding, other are suitable for a larger range of cyclists, but all of them twist and turn throgh woods and meadows, stunning landscape and very important historical sites.
If your goal is trying all the 11 routes, you'll find very interesting BREVETTO DEL GRAPPA, a way of discovering all Monte Grappa aspects and sides, not only the most famous, but even the lesser-known ones. Here is the list of the routes:
CADORNA WAY: the most famous of the 10 routes to Monte Grappa, included in Giro d'Italia 2017. Bartali, Gilberto Simoni and Damiano Cunego are some of the bykers who won this stage.
GIARDINO WAY: route choosen by cyclists for hard training, because of its slopes with a gradient of up to 13%.
GOAT STEP: one of the most demanding route, starts from Valle San Liberale and have slopes with a gradient of up to 18%.
ALPINI WAY: it starts in Possagno from the famous temple of Canova, slopes with a gradient of up to 20% in some parts.
MONTE TOMBA WAY: very hard route, passes troughout Monte Palon and clambers towards Archeson, Bocaor and the top of Monte Grappa, recommended for sightseeing.
MONFENERA WAY: surrounded by beech and Sylvester pine, very demanding from 800 m. of altitudide level to 1300 m. where it joins the "Goat Step".
GRAPPA WAY: this is a route with little traffic that climbs the north side of Monte Grappa. It starts from Alano di Piave, passes across Val delle Mure and leads to the top.
CHIESA NUOVA SAN LUIGI WAY: this route starts from Pian della Chiesa, mild slopes at the beginning then at the end with a gradient of up to 15-20%.
COL DEI PRAI WAY: this route starts from Cismon and leads through pavel and gravel roads, banned to cars and reserved to cyclists. At Forcelletto it joins Cadorna Way.
CAUPO DI SEREN WAY: route included in Giro d'Italia 2017, it is very long and it alternates between flat and demanding uphill stretches. It circumvents Monte Pertica, then leads to Scarpon and joins Cadorna Way.
COVOL GRAVEL WAY: path n. 105, is a mule track that starts from Crespano and leads to Malga Ardosetta, then on pavel road reaches Valle delle Mure and the top of Monte Grappa.