Monte Grappa Tasty Autumn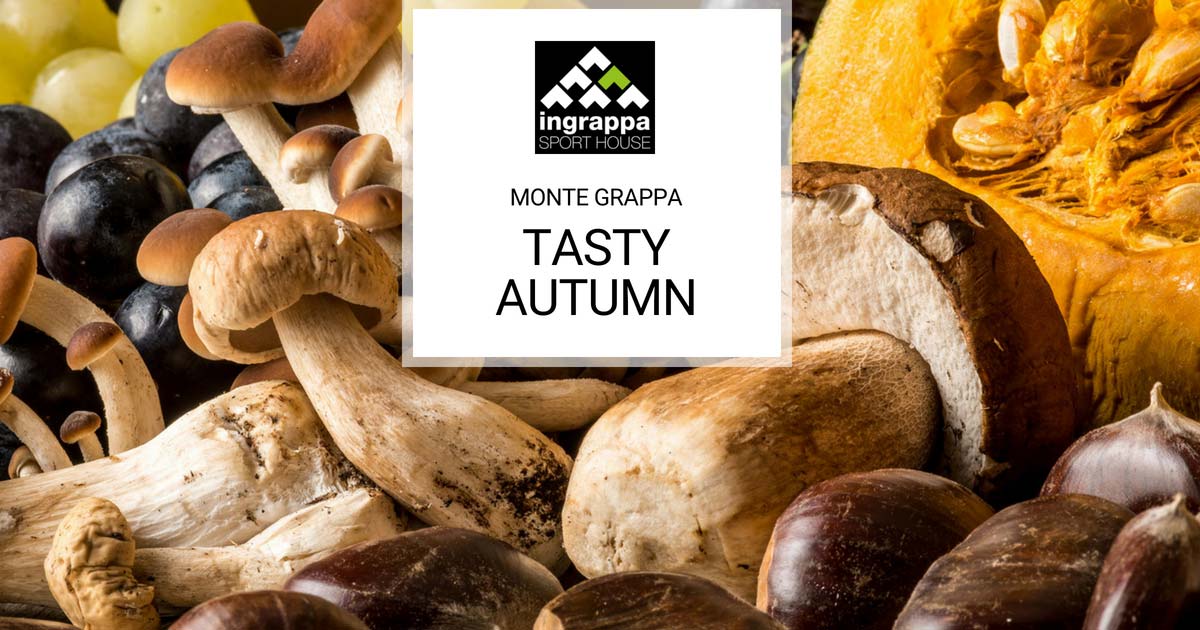 Autumn, what a wonderful season to visit Monte Grappa area. The hills and the woods dress themselves with a magical colour range going from green to yellow, from red to gold, the air refreshes and the people get ready for winter harvesting and handling the fruit of the earth.
Fairs and Feasts
Whatever week you will choose to visit our territory, be sure that you will find a feast or a fair around (often called sagra) to whets your appetite and your curiosity! The grapes and the olives harvest is a good chance to conjugate traditions and toasts with a good glass of wine discovering the huge production of different red and white wines and the local delicate olive oil called 'Veneto del Grappa DOP'. As well as the harvest, people do celebrate the 'transumanza' (transhumance) when the cows are moved from the mountain shed to the plain for winter.
The fruit of the earth
The local feasts do not only celebrate traditional work but mostly the local and seasonal products. Every square, every town will be cheered up by a Fair! Gardens offers us vegetables such as beans, peppers and cauliflowers but is the incoming cold to give us the most precious gift: Radicchio! This beloved "flower" will absolutely enchant you with its bitter and unique taste. On our tables we firstly get the Radicchio Rosso Precoce di Treviso IGP and the Radicchio Variegato di Castelfranco Veneto IGP, then, it comes the more famous Radicchio Tardivo IGP with the long and sinuous leaves and the white stem. This vegetable can enrich risotto and gnocchi dishes while exalting grilled meat accompanying it on the side. The pumpkin is also a great protagonist of local Autumn recipes! Try the pumpkin gnocchi (gnocchi di zucca) with smoked ricotta and you won't regret it!
Woods as well as garden give precious gifts during this season! Mushrooms (chiodini, porcini, finferli and pioppini) will be celebrated both in the local feast and in the best restaurants cuisines! Chestnuts are another important local product: the Monfenera Marroni IGP are the biggest and tastiest you will ever try!
The endless discovery of new recipes
Get your palate ready to fully experience taste and tradition! It might be in an osteria or a trattoria, a local feast or a restaurant, you will surely be amazed by the variety of the banquet! Beside the Autumn products you'll find cured meats such as Sopressa and Porchetta Trevigiana, cheeses like Bastardo and Morlacco del Grappa, white and red wines from the Asolo and Montello Hills or the Breganze ones. Risotti, Gnocchi, Grilled Meat (tip: ask for spiedo!), Polenta, Radicchio, Chestnuts… get ready to feel sincere emotion through taste the dishes of local tradition!