Monte Grappa Winter Holiday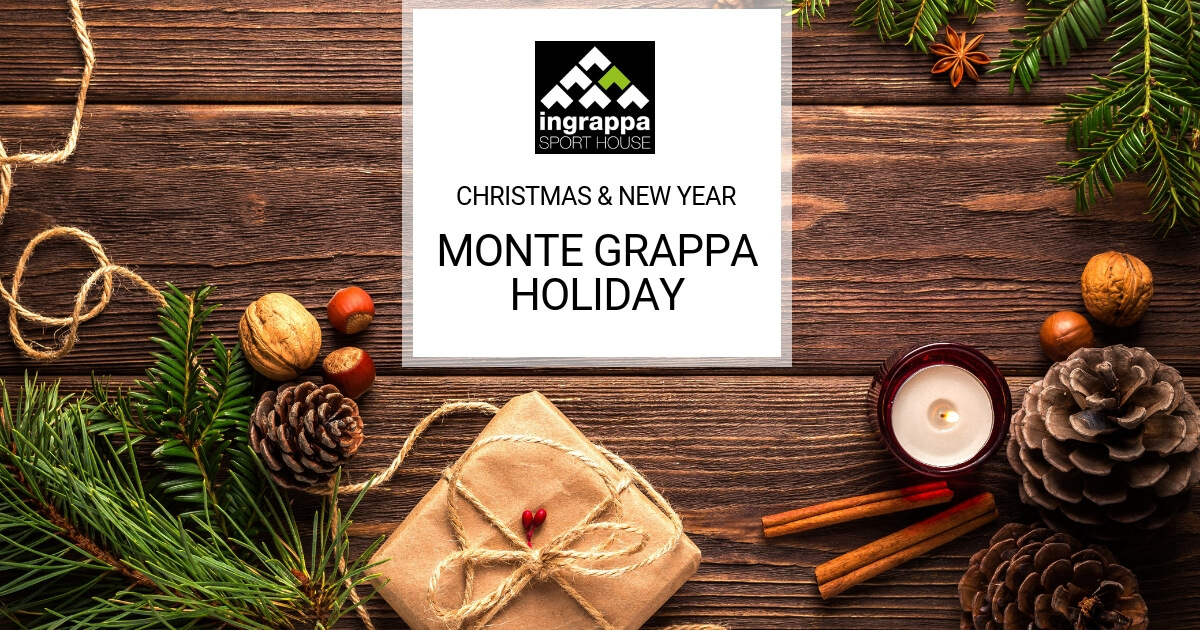 Monte Grappa have lots to discover in Wintertime...
Come and visit Monte Grappa, it is a small corner full of little surprises! We will be glad to welcome you in our cozy rooms! Our wellness area is at your disposal to recharge your body and your soul. Our territory is rich of initiatives for sporty and gutton visitors. Christmas markets and concerts are held in every walled town of the neighbourhood, sport activies for kids and adults are available in the snow and.... in the sky !!
You can feel the magical Christmas atmosphere everywhere around Monte Grappa! The close-by towns of Bassano del Grappa, Cittadella, Castelfranco Veneto and Asolo host typical tiny markets in their historical centres illuminated by gorgeous lights and kept animated by concerts, exhibitions and entrateinment for kids and adults.
Sporty visitors have the chance to discover our territory from different and fascinating prospectives. Paragliding and Hang-gliding are very practiced here and for non-pilots there is the possibility to taste this amazing sport through a tandem flight. Ask to our staff, we will be glad to help you to fix and appointment with your pilot to safely explore sky above our Monte Grappa!
And what about the breath-taking snowshoes walks by night lighten up by the moonlight? It's and experience absolutely to try tht will lead you to magical corners and amazing views. Mount Grappa and its hills have a lot of trails and paths to discover also on foot or by bike with or without snow.
After a flight, an excursion or simply after a day oudoor, what's better than giving yourself a cuddle at our wellness area? Contact us to find out special ideas and offers!
Don't forget that our territory is full of little pearls of art such as Canova's home town (Possagno), Jacopo Bassano home town (Bassano del Grappa) and Giorgione's home town (Castelfranco Veneto). We are surrounded by walled town and little villages like Asolo and Venetian Villas by Palladio like Villa Emo and Villa Barbaro. Our position is strategic because we're in the middle between Dolomites and Cities of Arts such like Treviso and Vicenza, just one hour by train away from Venice!
If your tummies are still empty we suggest you to taste the local recipes! Redicchio is the king of the table during winter season but you will find much more delicious food here such ad local cheesed and salami, wines, cakes, roasted meat, bigoli, soups, polenta and baccalà...
We look forward to welcome you on our beautiful land, give you tips and host you in our cozy rooms. Come and Visit!